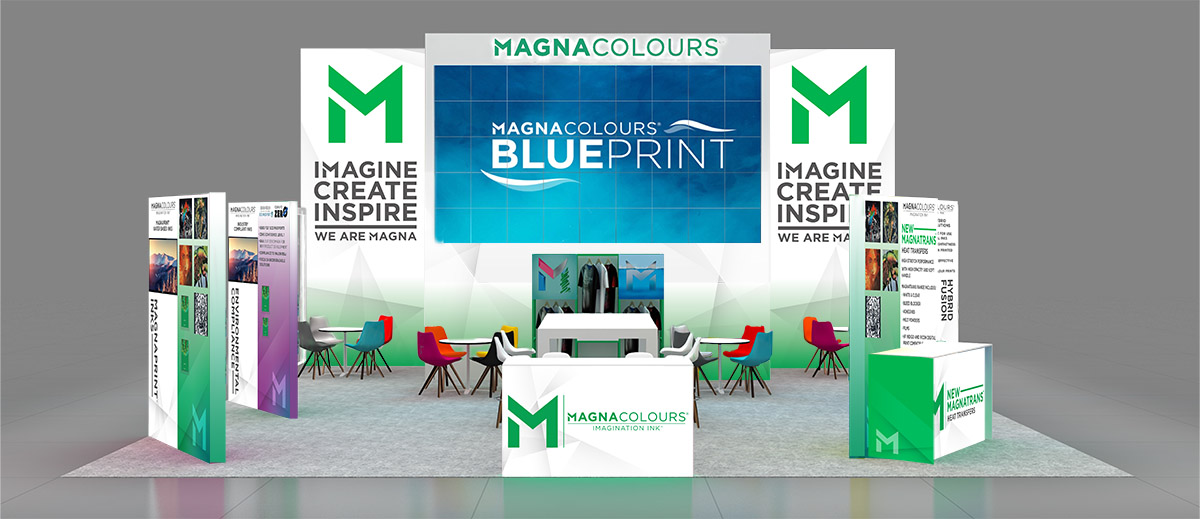 IMPRESSIONS 2020 | MAGNACOLOURS | 2020
Impressions Long Beach is the largest textile print exhibition in North America. Following issues the previous year –  I was tasked to find a new exhibition supplier, design the stand, commission new videos, edit new video loops for five tv screens and create and print new literature. Plus, everything had to be shipped from Yorkshire to California for the Show. 
The stand was designed to be one inch lower than the maximum allowed within the pavilion – and could be seen from the other side of the hall, towering over the neighbouring stands. 
Exhibition frame, construction and  install/breakdown by Exponents of San Diego.